Explore even more
benefits of Microsoft 365
Get access to premium versions of Word, Excel and PowerPoint, along with 1 TB of OneDrive cloud storage to securely store and share your files. Stay organised with Outlook email and calendar and connect seamlessly with Microsoft Teams. With advanced security features and regular updates, Microsoft 365 For Home ensures you have the latest tools and protection. Discover a new level of productivity and convenience with Microsoft 365 For Home. Explore more and unlock your potential today.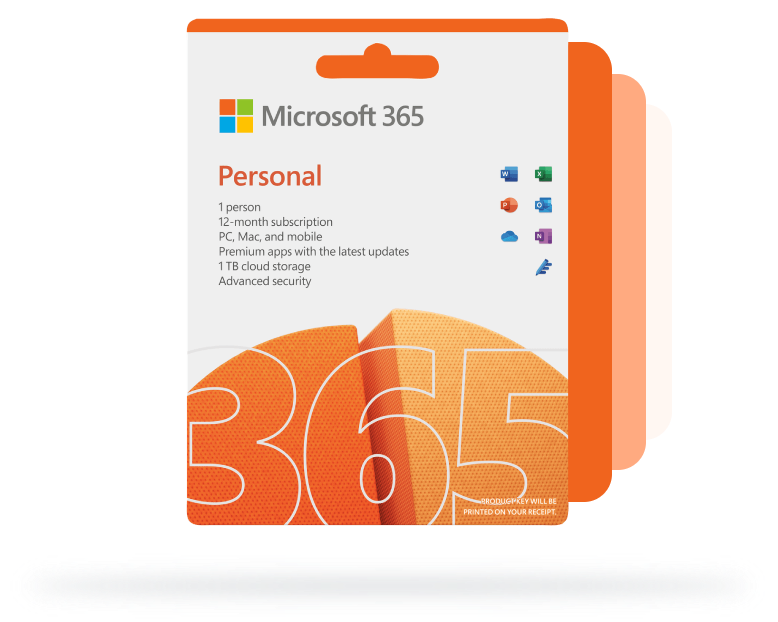 For one person
Use on up to 5 devices simultaneously
Works on PC, Mac, iPhone, iPad, and Android phones and tablets
1 TB (1000 GB) of cloud storage
For one to six people to share.
Each person can use on up to five devices simultaneously.
Works on PC, Mac, iPhone, iPad and Android phones and tablets. 
Up to 6 TB of cloud storage (1 TB per person).
Additional features in the Family Safety mobile app.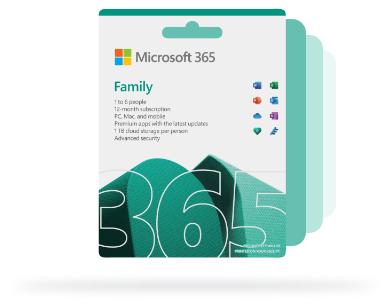 Microsoft 365 for Home – Personal and Family. A suite of productivity tools and services that are designed to help users get work done, stay organised and collaborate more effectively.